04 janvier 2017
In winter, you can walk alone in the streets of the village. No more visitors, no more colours but amazing winter "flowers" !
28 septembre 2016
Another sunny wednesday in Normandy, but fall colours are coming ! Rue Claude Monet I found that lovely yellow flower ans realised we are not still in Summer.
14 septembre 2016
Today, near the museum.
18 mai 2016
This wednesday on Monet's street.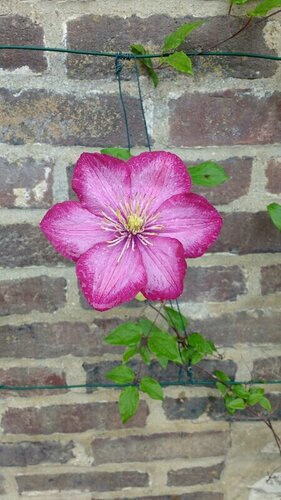 19 octobre 2015
We are in october,it's cloudy but Giverny is still so lovely.
08 octobre 2014
Last summer was not really sunny... but the garden is still wonderful after the rain. The day we went in the garden, the waterlilies were in blossom.
22 octobre 2013
I love that season and its colors. We always think to Giverny with pink, yellow, red... flowers, but in fall it's wonderful ! Here is a picture of a great virginia creeper in the "Chemin Blanche Hoschedé Monet".
30 juin 2013
In the garden of the old "Hôtel Baudy" there are many forms of roses. Last week you could see these ones for example.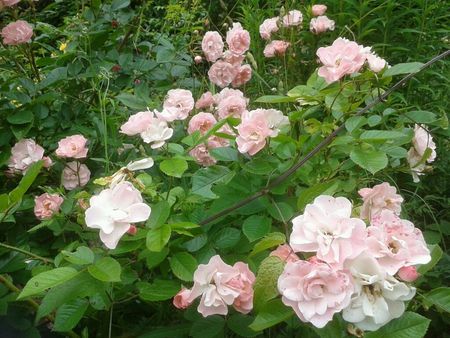 11 mai 2013
In the garden, four days ago, at the tulip season.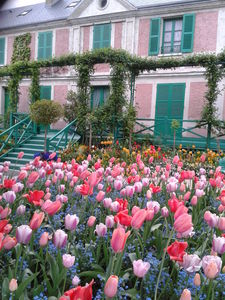 18 avril 2013
This name refers to an old tax that peasants had to give to the clergy at Middle Ages.It was a rough tax and in memory many villages still have a "rue de la dîme" wich represents the place where the peasants had to come and give the tax.